Saturday, August 20 – A Full Day of Car Shows, a Club Drive and a Club Meeting
Your Club will be on the road attending two car shows and holding its August meeting, so if you enjoy car shows, a club drive and a meeting at a great restaurant this is the day for you!
In the morning the NEGMC will be attending the Hall County Sheriff's Show & Shine which will take place from 10:00 AM until 2:00 PM at Laurel Park located at 3100 Old Cleveland Hwy, Gainesville.
Note:  The printed flier for this show has the time listed as 10:00 AM to 4:00 PM, the ending time is incorrect as the show will end at 2:00 PM.  Here is a Facebook link to more information on the show:
https://www.facebook.com/hallcountysheriff/photos/gm.1016669421779558/1061828863903300/?type=3&theater
If you want to ride along with us to this show, we will meet at the QuikTrip in Oakwood located on the NE corner of the GA-53 and I-985 interchange prior to 9:30 AM. We will be leaving from there at 9:30 AM sharp to drive to the Hall County Sheriff's Show.
As a Club we will be leaving this Show & Shine at 2:00 PM in order to be at Soprano's for the Club's August meeting which will begin at 2:45 PM.
The meeting location is at the Soprano's Grill; 5783 Old Winder Hwy; Braselton, GA 30517. We do need an RSVP from you for the meeting so we can tell the restaurant how many we will have there. Please let me know via email: jrhayslip@yahoo.com by Sunday, August 14, if you will be attending our August meeting.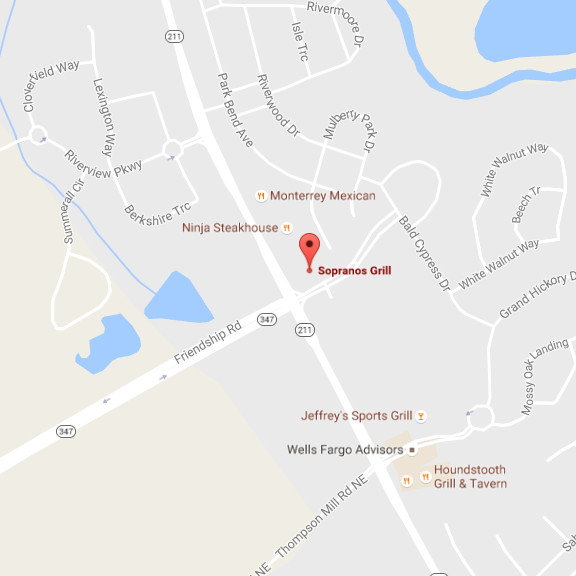 After the Club meeting your NEGMC will be attending the Braselton Bash at YearOne which runs from 5:00 PM to 9:00 PM,  Here is a link to more information: http://www.drivinithome.com/braselton-bash
Rick