Farm Girl Marries Guy Crazy about Cars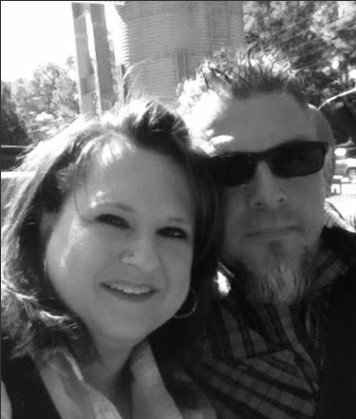 I was raised in a farming community in the Northeast Georgia Mountains, and never messed with cars. My dad did a little mechanic work, although that was just to repair his personal vehicles. Two of my uncles were Master Mechanics for Ford and later on, one of them ended his career inspecting Nissan vehicles as they rolled off the factory line. In high school, I started dating a guy, who eventually ends up being my husband, who was definitely a car nut! And by that time, it was time to purchase a car….I'd always heard all my life…"Every girl needs a truck!" But that was sure not on my mind, this girl wanted a car…..
With the boyfriend, I went to all the car shows, and gained more knowledge of cars than I could shake a stick at!  Mike and I talked cars, drove cars, and over the span of our marriage, have had all kinds of cars…most makes and models, show sports cars to trucks. The last big purchase of a brand new car came at the expense of owning a foreign convertible that was very temperamental with lots of issues…a BIG money pit! So at my wits end, and thinking back over all the cars that I had seen, what I knew about them and all the popular ones I had photographed over the years, I came to the conclusion that I really wanted a Mustang Convertible. We'd not owned one before, but I had sure wanted one over the course of my life, having a friend who had a super sweet 1987 Convertible that I begged him to drive, with no accommodation from him. Although I'm sure we had test driven many over the years, we never owned one! My consistent problems and constant outflow of cash to this money pit was getting to be too much! The Mustangs had the Retro look and I thought they were the hottest things….I would see them on the road and know that was exactly what I wanted…The big purchase of this new car was just around the corner! Mike took the Money Pit Car with intentions of trading it in on a used/pre-owned model, but little did we know the new ones were more affordable and a better buy than getting one secondhand. Mike called me and asked me to meet him at Mall of Georgia Ford. When I got there, he was telling me that he got me just what I wanted, convertible, all the bells and whistles, a V6 that was just as fast as the GT…it would be a daily driver, so that much power was not of consequence for me. I signed all the papers for the car and did the walk around to gather information and get all the documents in order to take my car home….but wait, I had not even seen this car, much less driven it….The car sitting behind the glass finance office  that I had seen was mine! Mike said to me, "It's not black or gray like you said you wanted, but it is Ruby Red"…That was fine, because my Ruby Red gets more looks than the other colors would have…The most popular question has been…"Is that a Factory Color?" To which my reply is Yes it certainly is….Scarlette gets a lot of looks everywhere we go and is the biggest thrill to drive!
And that's my story of how I finally got the car I always wanted!