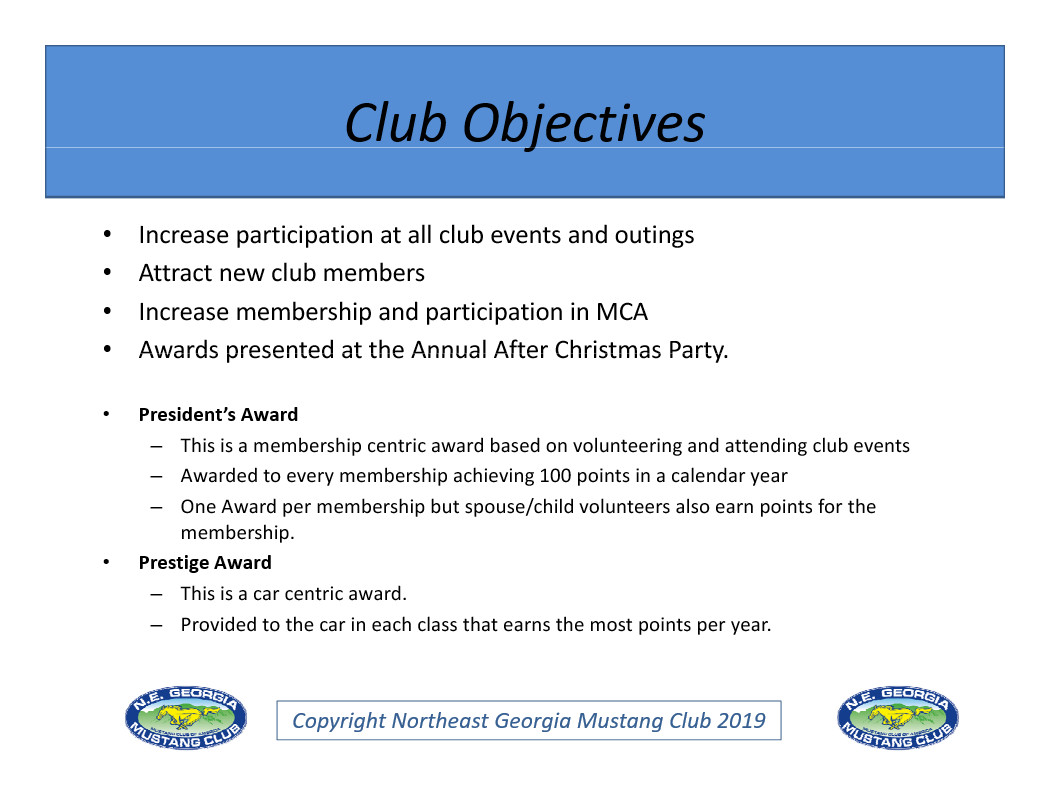 Listed below the following Award Descriptions are those Award point totals.
The NEGMC President's Award points totals lists the NEGMC Members that have already amassed 100 or more points in 2020 and those NEGMC Members that are within striking distance for achieving 100 or more points during the remainder of this year.
NEGMC Members – President's Award Points Totals
The NEGMC Prestige Awards are broken down into four class groupings by age of the NEGMC Members cars.  Those breakdowns are: Prestige Class 64.5 – 78; Prestige Class 79 – 04 and Prestige Class 05 – 19.  Although the Prestige Awards are only given to the NEGMC Member that has the top points in each class, the top five point totals in each class is listed for comparison.
Owner – Prestige Class 1964.5 Thru 1978 – Point Totals
Owner – Prestige Class 1979 Thru 2004 – Point Totals
Owner – Prestige Class 2005 Thru 2019 – Point Totals