Kudos are given to our Club's Maggie Valley show and congratulations to Rick Hayslip on his blue Saleen being in the author's top 5 show picks!


 Our Five Favorites From The 44th Maggie Valley Show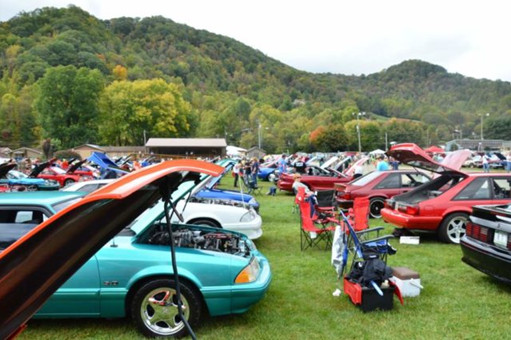 Maggie Valley, North Carolina is well known for its mini-trucking events and motorcycle rallies. Its maybe even better known as the home of the legendary moonshiner Marvin "Popcorn" Sutton. However, once a year in early October, Maggie Valley turns into Mustang Valley as hundreds of the nicest Ford Mustangs in the south invade the town for the annual Mustang and Shelby All-Ford Show presented each year by the North East Georgia Mustang Club.
We were on hand for the 44th edition of this event in search of the coolest Fords on property at the Maggie Valley Festival Grounds and what we found certainly were impressive! Check out or top five Fords from the event below.
#5 – 1967 Shelby GT500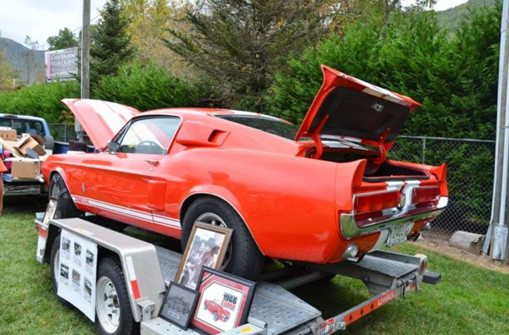 If you read our article last month about the Pigeon Forge Rod Run, you know that starting these lists off with a Shelby GT500 for sale is becoming a bit of a trend. This red beauty was parked toward the back of the show field in the car corral area and posted for sale.
The seller stated that is 1967 Shelby GT500 only had 33,000 original miles on the clock, and from looking at the car, we believe it. This was a nice, original Shelby that while showing some wear around the edges, could stillbe enjoyed and driven. One look at the rear inner fenders and we got the picture that someone had been doing just that. There was plenty of burnt rubber present.
If you have an extra $125,000 laying around, you too can burn rubber in this GT500…
Forget the timeless look of the GT500 or the legendary power of the 427 engine, we were most impressed by that 8-track player! Hopefully that tape goes with the car or that might just be a deal breaker for a potential buyer!

#4 – Clean Coyote SN95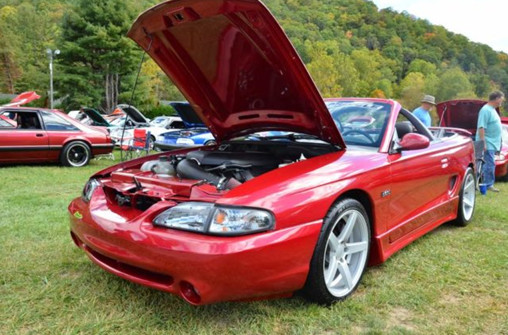 Gone are the days when most any Mustang with a DOHC or Coyote is automatically attention-worthy. Nowadays, even with the engine swap, it still takes something special to get our cameras shooting. This ultra-clean, red SN95 did just that.
Never mind the Coyote 5.0 shoved in between the fenders, this is a super-clean convertible with '03-'04 Cobra seats, Auto Meter gauges, and a perfect stance. This car has the look. Oh yeah, it does have that Coyote in it too, we cannot ignore that fact for long. The overall all execution of this car is top notch, one of the cleanest SN95s we have saw in a long time.
Cover one eye and pretend that Coyote is not under the hood, this is still one super clean convertible! The red and silver go together perfect, the stance is just right, there is nothing not to like about this SN95!

#3 – Bright Atlantic Blue Saleen Cobra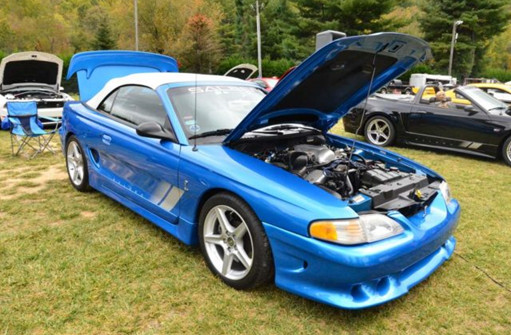 Saleens are rare. Cobras are rare. But Saleen Cobras truly limited. Throw in the Bright Atlantic paint and you can see why we picked this one. To add more allure, the convertible and white top factor, mix it all together and what do you get? A one of one collector piece that is out-of-this- world cool. Owner Rick Hayslip (Georgia State Representative for the Saleen Club Of America) tells us this is one of only 65 Cobra Saleens built between 1996 and 1998, only 34 of which were convertibles. This is the only one painted Bright Atlantic Blue.
Bright Atlantic Blue is one of the prettiest shades of blue to ever grace a Mustang and the white top and silver Saleen stripes just add to that effect.

#2 – Flashback S197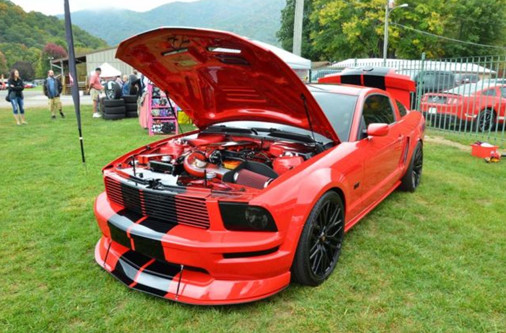 The current Mustang styling is so engraved in our mind that it is often easy to forget that this all started with the retro movement. Frankie DeFeo's "1970 Flashback" pays homage to that retro styling with some cool under the hood artwork and custom touches through out the car.
The car also has plenty of modern touches including an awesome sound system ready to play your favorite '70s tunes at the click of a button. The red paint is a mile deep and looks awesome. This one clean S197!
Now you see it, now you don't! Just on of the many cool tricks on this 2006 Ford Mustang!

#1 – Boss 429 Street Racer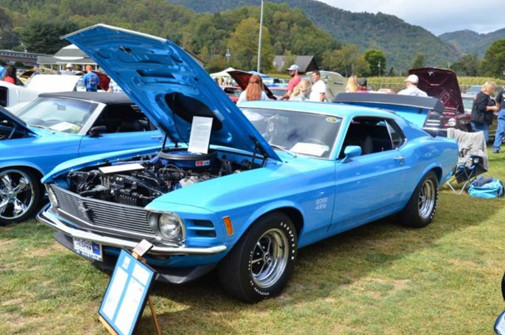 One of the most legendary Mustangs of all time is the Boss 429. Available to the public strictly to meet NASCAR production numbers, these cars came from the factory as a race-ready street terror. This Grabber Blue 1970 is one of only 62 in this shade and one of only 500 1970 Boss Mustangs to roll off the assembly line. But beyond all that, this Boss has some extra special history.
The car was modified in the '70s by legendary factory Ford racer Hubert Platt. Although it has since been returned to original form, the Platt treatment included a Weiand intake manifold with dual center squirt Holley carbs; Hooker headers; a Lakewood scatter shield; an aluminum flywheel and a 4.56 Traction-Lok rearend.
As the story goes, even with the legendary drag racers hand on the car, most of this cars racing action was scene stoplight to stoplight on Saturday nights! Check out the cool vintage photo of the Boss below…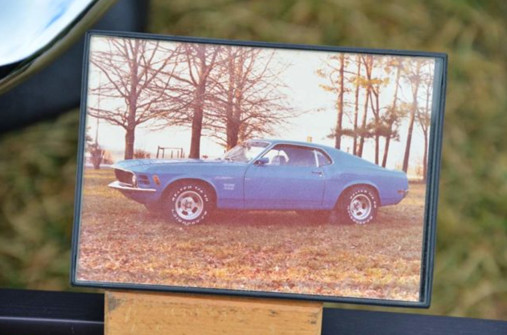 Every time we put these Top 5 and Top 10 lists together, we have just as many cool rides that could have made the list. Here are some close calls from this event.
Check more pictures by following this link to Ford Muscle.com:
http://www.fordmuscle.com/photos/event-coverage/car-shows-event-coverage/our-five-favorites-from-the-44th-maggie-valley-show/